Sorry, your browser is out of date.
Please update or launch a newer browser in order to view the site.
Upgrade Browser
Skip to main content
Return to Navigation
Truck Care Services
The Pilot Flying J Truck Care Difference
Pilot Flying J is committed to making truck care as simple and straightforward as possible for professional drivers. Our technicians don't work on commission to mitigate ticket padding. We're committed to shortening and eliminating wait times, so you don't have to wait hours or days to get back on the road. Instead of a generic answer you'll always get a real ETA, and your price won't change based on the time of day or how busy your shop is. Our team of technicians is solely dedicated to Truck Care, and we make sure that anyone who works on your truck is qualified, certified, and committed to providing you with the best service possible.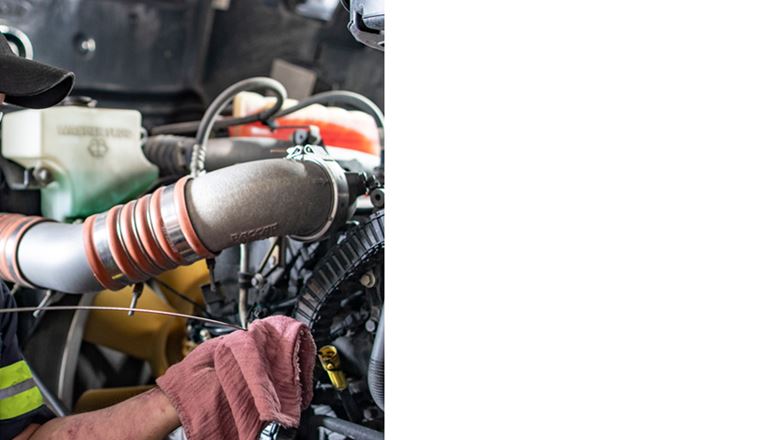 Preventative Maintenance
Our Express Preventative Maintenance Service Package includes oil and oil filters. Our Full Preventative Maintenance Service Package includes oil, oil filters, fuel filters, fluid level inspection, tractor lube, coolant nitrate level test, and brake inspection. Oil offerings include conventional (Pilot Flying J 15W-40 and CITGARD options), semi-synthetic and full synthetic.
Additional Services
Trailer Washouts

Wheel-End Assemblies

D.O.T. and Landstar* Inspections

Alignments*

Alternators & Starters

Belts & Tensioners

JPRO (Professional Vehicle Diagnostics)

Brakes, Drums & Chambers - Full & Piggyback

Air Valves & Governors
*Available at select locations

top
Sign up and gain access to all Pilot and Flying J fuel prices