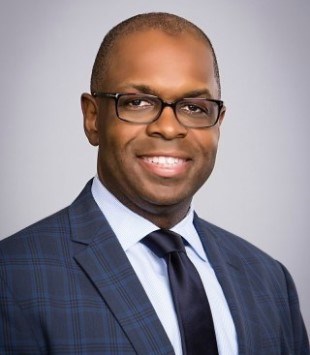 Julius Cox
Executive Vice President and Chief People Officer
Julius Cox serves as executive vice president and chief people officer for Pilot Company. He leads all aspects of Human Resources and is responsible for attracting, retaining and developing more than 30,000 team members across Canada and the United States. 
Julius joined Pilot in 2023 and brings over 20 years of leadership experience in delivering innovative people solutions that amplify business outcomes and drive transformational change. He has a track record of creating high-performing environments where people can be authentic and their personal best.
Prior to joining Pilot, Julius served as executive vice president – people, shared services and supply chain for Pacific Gas & Electric Company, where he helped implement the company's strategic, organizational and culture transformation.  Previously, he held leadership roles at American Electric Power, Dynegy and Arthur Anderson.
A native of Houston, Texas, Julius earned a bachelor's degree in business management and a master's in human resource management from Texas A&M University. He also completed the Wharton Advanced Management Program at the University of Pennsylvania.