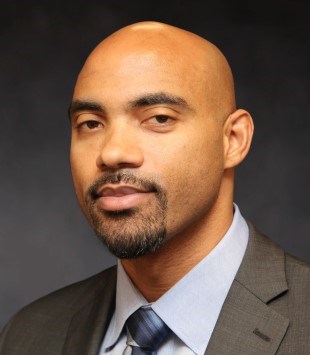 Adam Wright
Chief Executive Officer
Adam L. Wright serves as Chief Executive Officer of Pilot Company. Headquartered in Knoxville, Tennessee, Pilot Company is majority-owned by Berkshire Hathaway and employs 30,000 team members.
Founded in 1958, Pilot Company has grown to become one of the leading suppliers of fuel and is the largest operator of travel centers in North America. The company supplies more than 14 billion gallons of fuel per year and has an industry-leading network of more than 870 fueling locations. With the third largest tanker fleet in North America, Pilot Company also provides end-to-end logistics solutions, gasoline, diesel and crude hauling, and saltwater disposal in the nation's busiest oil production basins.
Adam Wright has over two decades of experience as a leader in the energy sector and brings expertise in strategic planning and operational excellence. Wright comes to Pilot after serving as chief operating officer of Pacific Gas & Electric Company, one of the nation's largest combined natural gas and electric providers. Prior to that, he was president and CEO of Berkshire Hathaway-owned MidAmerican Energy Company which provides electric and natural gas service to nearly 1.6 million customers in Iowa, Illinois, Nebraska and South Dakota. In addition, the company owns and operates a diverse and growing portfolio of power generating assets, as well as an expanding transmission and distribution infrastructure.
Adam began his employment with the Berkshire Hathaway Energy family of businesses in 1996, and in 2003, he joined Northern Natural Gas. From 2003 to 2009, Adam served in various management roles within Northern Natural Gas' operations group. From 2010 to 2011, Wright served as vice president of marketing, managing negotiation and execution of long-term service agreements and general customer satisfaction initiatives.
Adam earned his bachelor's degree in civil engineering from the University of Nebraska at Omaha in 2002. He currently serves as a board member on the Iowa Business Council and the Iowa Utility Association and is an advisory director for the American Gas Association. Past board service includes in the American Gas Association, Governor Reynolds' COVID-19 Economic Recovery Advisory Board, Rejuvi Ventures, LLC, John R. Grubb YMCA, The Science Center of Iowa, Tom Osborne's Teammates, and the Hope Center for Kids.
Adam has been married to his wife Sabrina for 21 years and together they have two kids, Kennedy and Adam, who are both enrolled in college. Adam was an All-American running back for University of Nebraska at Omaha football from 1997-2000 and was a fullback on the New York Giants roster for the 2001 and 2002 seasons. He enjoys spending time with family and close friends, traveling, and audiobooks.