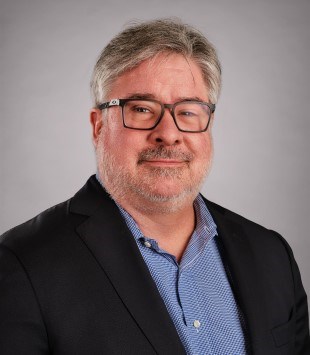 Michael "Mike" Rodgers
Executive Vice President, Chief Technology Officer
Mike Rodgers serves Pilot Flying J as Executive Vice President, Chief Technology Officer.
Mike, who has extensive experience in finance, information technology and digital solutions, is responsible for the technological and digital direction of Pilot Flying J. He focuses on business intelligence and data analytics, digital marketing, enhanced security strategy and company strategic initiatives. Mike and his team work to create a seamless user experience for customers across all modes of business via mobile, desktop and in-store.
Mike, whose career in finance began in the 1980s and then expanded into digital and emerging technologies, came to Pilot Flying J from JC Penney's corporate office in Plano, Texas, where he was an executive vice president. He oversaw the strategic direction of JC Penney's digital commerce and customer experience and the Omni-Channel strategy and execution. Mike's experience also includes serving as an executive vice president in information technology and operations for Saks Fifth Avenue in New York.
He earned an MBA in finance from Saint Joseph's University of Pennsylvania and a bachelor's degree in business administration/finance and economics from Bloomsburg University of Pennsylvania.