Sorry, your browser is out of date.
Please update or launch a newer browser in order to view the site.
Upgrade Browser
Skip to main content
Return to Navigation
Our Journey
In 1958, with one gas station in Gate City, Virginia, a lot of hard work and a little bit of luck, our founder, Mr. James A. Haslam II, started what would become the largest travel center network in North America.
A Korean War veteran, Mr. Haslam instilled a spirit of community and philanthropy into our company's culture from the beginning. Our commitment to giving continues today, fueled by the millions of guests that visit our stores and our thousands of team members across the country.
We are thankful for all of our guests, team members and philanthropic partners who help make our giving possible. Together, we are truly able to Fuel Life's Journeys and help our communities thrive.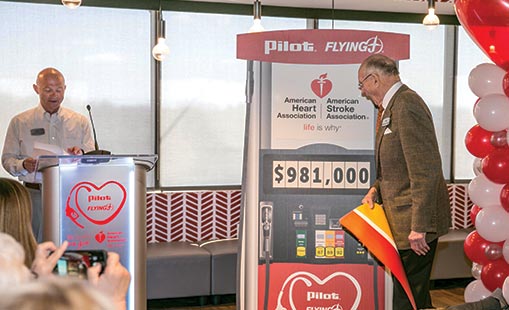 2020 grant cycle is currently closed.
We are working on a new grant application process. Please check back 01/27/2020 to apply. Thank you for all you do to help Fuel Life's Journeys.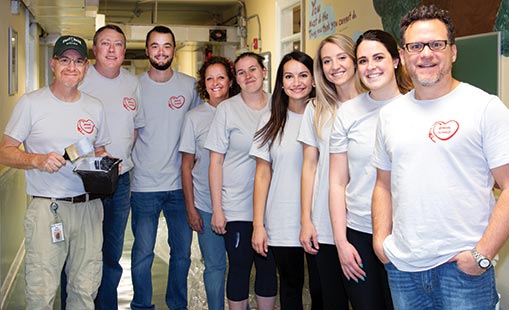 Our Commitment
At Pilot Flying J, our philanthropic outreach starts in our hometown of Knoxville, Tennessee and extends nationally to support our team members and guests in their local communities. We believe it is our responsibility to contribute to causes that are important to our guests and team members and that represent the values upon which our company was built.
Founded by a veteran, we are proud to employ veterans across our business and are pleased to serve millions of veterans at our locations across the country. We are honored to fuel those who serve by partnering with organizations that support and connect our military heroes and their families with opportunities to drive their future success.
We remain committed to connecting people and places with comfort, care and a smile at every stop. At Pilot Flying J, we care deeply about the safety and well-being of our team members and guests. We are proud to fuel our communities across the country, funding programs that focus on health and wellness, access to food and academic success.
To celebrate 60 years in business, we are proud to donate $2 million in honor of our history of giving back and commitment to Fueling Life's Journeys into the future. Click below to learn more about the organization's we are fueling with our 60th Anniversary giving.
Click the logos below to learn more about some of the organizations we are proud to support:

top
Sign up and gain access to all Pilot and Flying J fuel prices