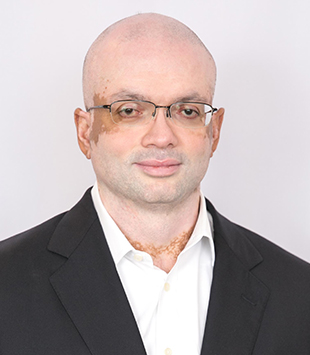 Shameek Konar
Chief Executive Officer
Shameek Konar serves as Pilot Company's chief executive officer. Headquartered in Knoxville, Tennessee, Pilot Company is the 10th largest privately held company in the United States and employs 28,000 team members.
Founded in 1958, Pilot Company has grown to become one of the leading suppliers of fuel and is the largest operator of travel centers in North America. The company supplies more than 11 billion gallons of fuel per year and has an industry-leading network of more than 1,000 fueling locations. With the third largest tanker fleet in North America, Pilot Company also provides end-to-end logistics solutions, clean and crude hauling, and water disposal in the nation's busiest basins. 
Shameek previously served as Pilot Company's chief strategy officer, leading the company's energy division, including business and asset development, supply, distribution and sales. His leadership was instrumental in growing Pilot Company's energy business, innovating the platform and executing several acquisitions since his tenure at Pilot Company began in 2017.
Prior to joining Pilot Company, Shameek served as chief investment officer and executive committee member at Castleton Commodities International and Mercuria Energy Trading in Houston. He oversaw mergers, acquisitions and operations of physical assets across the firm's commodities merchant platform spanning Asia, the Americas, and Europe, the Middle East and Africa (EMEA). He also was managing director and global co-head of commodities principal investments at Goldman Sachs, where he focused on growing the company's physical natural gas and crude oil businesses. Shameek served in several senior roles at Constellation Energy, including senior vice president of corporate strategy and development.
Shameek earned a Ph.D. in economics and finance from Vanderbilt University in Nashville and a Bachelor of Arts in economics and mathematics from St. Stephen's College in India.