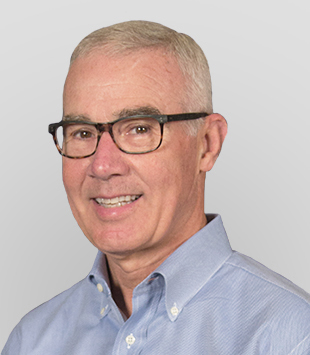 Mark Rowan
Chief People Officer
Mark Rowan serves Pilot Flying J as chief people officer for the company's more than 28,000 team members. He also is responsible for overseeing all food and beverage sales within the company.
Mark also worked several years as an engineer at General Motors before pursuing an opportunity at PepsiCo (Yum! Brands) at the Pizza Hut division located in Wichita, Kansas, and then transferred to the KFC division in Louisville, Kentucky.
In 1994, Mark joined the company as be chief operating officer. After leaving Pilot to start his own business in 2002, Mark returned to Pilot Flying J in 2012 to oversee the food and beverage business. He renewed growth in food and beverage by improving operations, creating the PJ Fresh brand and adding restaurants in both existing travel centers and new locations.
In 2015, he was named chief people officer, leading the renewed focus on "people first" by enhancing company engagement, team member satisfaction and guest experience. The company recently partnered with Disney Institute to assist with the culture change.
Mark earned a bachelor's degree in industrial management from Auburn University.