James A. Haslam II
Founder and Chairman
Pilot Corporation
James A. Haslam II, founder of Pilot Corporation, is a 1952 graduate of the University of Tennessee. He was starting tackle on the University of Tennessee football teams in 1950-52 and captain of the '52 team. The 1950 and '52 teams played in the Cotton Bowl, and the 1951 team won the national championship and played in the Sugar Bowl.
Mr. Haslam was commissioned as a second lieutenant in the U.S. Army Corps of Engineers in 1952. He was on active duty from 1953 to 1955, and served as a Company Commander of the Engineer Combat Company in Korea in 1954 and 1955.
When Mr. Haslam founded Pilot Corporation in 1958, it was a family-owned business with one gas station. The company has grown to become the nation's largest operator of travel centers and largest seller of over-the-road diesel fuel. Pilot Flying J operates a network of more than 750 travel centers across North America. In 2013, Mr. Haslam received the Hall of Fame award from NATSO, the trade association representing the truckstop and travel plaza industry.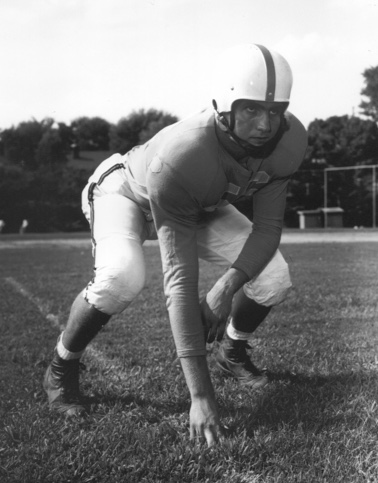 Mr. Haslam serves on the boards of the National Football Foundation, The Trust Company of Knoxville and the University of Tennessee's University Health System. He is chairman of the board of the Howard H. Baker Jr. Center for Public Policy at the University of Tennessee.
In October of 2014, for the first time in its 220-year history, the University of Tennessee named a college in recognition of an alumnus and donor. The James A. Haslam II College of Business was approved by the UT Board of Trustees after a landmark gift of $50 million was made to the university in honor of the Haslam family patriarch.
Mr. Haslam has been a director of the John F. Kennedy Center for the Performing Arts, First American Bank, AmSouth Bank and Appalachian Life Insurance Company. He was a trustee for the University of Tennessee for 27 years and was both vice chairman and chairman of the Executive Committee. He has been the chairman of the board of the Greater Knoxville Chamber of Commerce, Leadership Knoxville, Webb School of Knoxville, the Public Building Authority and United Way of Greater Knoxville. He also served as the campaign chairman for United Way and was the founder and remains the chairman of the local Alexis de Tocqueville Society.
A strong believer in giving back to the community, he founded the Haslam Family Foundation, which has contributed millions of dollars to charitable organizations over the years.
Mr. Haslam has served as state finance chair for Howard Baker for Senate, Lamar Alexander for Governor, Bill Frist for Senate and twice was George W. Bush's Tennessee finance chairman. He served four times as a delegate to the Republican National Convention and was a member of the Platform Committee in 1984.
He is married to Natalie Leach Haslam. They have six adult children, 18 grandchildren and 10 great-grandchildren.