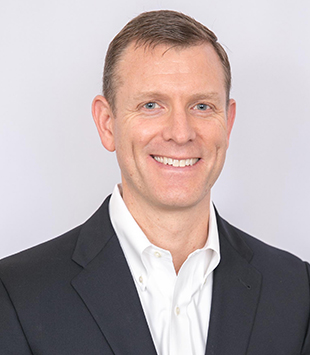 Jason Nordin
Chief Operator
Jason Nordin serves Pilot Flying J as chief operator.
He oversees travel centers in the Midwest, South Central and Southeast states and Canada. Additionally, he oversees the facility revenue businesses, including Pilot Flying J's dealer/licensee program.
Prior to joining the company in 2011, Jason served as Whirlpool Corporation's senior director of global strategic planning and business development in Benton Harbor, Michigan. He also held various positions in marketing, business development and operations at Tyco International and Abbott Laboratories and worked at Marakon in Chicago, a corporate strategy consulting firm.
Jason earned a bachelor's degree in mechanical engineering and a master's degree in engineering management from the McCormick School of Engineering at Northwestern University. He also earned an MBA from the Kellogg School of Management at Northwestern University.