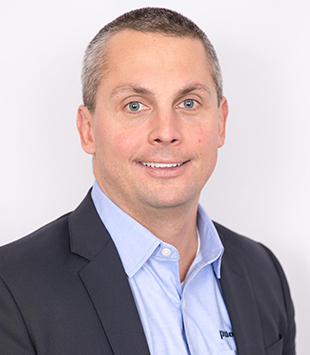 Brian Ferguson
Chief Merchant
Brian Ferguson serves Pilot Flying J as chief merchant.
He is responsible for overseeing retail merchandising and driving inside sales. As part of the senior leadership team, Brian also develops strategies and decisions for purchasing and merchandising products for Pilot Flying J.
Brian previously served as senior vice president and chief merchandising officer for AM Retail Group in Minneapolis, Minnesota, where he led a team of more than 50 associates in merchandising, marketing, planning, allocation, e-commerce and store design. He also worked as senior vice president and general merchandise manager for The Children's Place in Secaucus, New Jersey, and, after graduating from college, spent 15 years at Abercrombie & Fitch and became group vice president in charge of corporate strategy and profitability.
He attended the United States Air Force Academy and graduated from Colgate University with a Bachelor of Arts in biology in 1999.
Brian serves on the board of directors for East Tennessee Children's Hospital. He served from 2011 to 2014 as a board member for Connecting Point Marketing Group (CPMG), which organizes and hosts trade events for executives in the retail, restaurant, health care and hotel industries for innovation.
In 2011, Brian presented global procurement strategy at the Abercrombie & Fitch investor conference. He was an invited lecturer at The Wharton School, where he spoke to the MBA and undergraduate merchandising program in 2008, and also spoke as an invited lecturer at the University of Notre Dame undergraduate merchandising program in 2010.