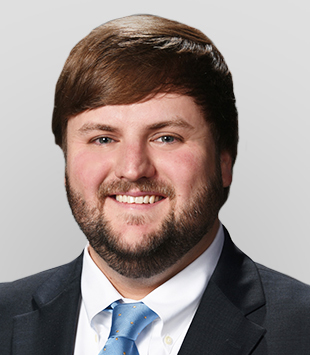 Will Haslam
Director of Giving Back
Will Haslam serves Pilot Flying J as director of Giving Back.
He is responsible for all charitable giving and oversees the design and execution of the company's philanthropic strategy to align corporate giving practices with Pilot Flying J's brand mission and values. This process focuses on programs that make a strategic brand impact on a national level and in store communities, while the company continues to be a responsible corporate citizen in its headquarters city of Knoxville, Tennessee.
Since joining Pilot Flying J in 2003, Will has held a variety of positions in both the Operations and Supply & Distribution departments. In addition, he served as the general manager of Pilot Travel Center locations in both Dandridge and White Pine, Tennessee. After high school and during college summers, he worked in various hourly roles at the Pilot Travel Center on Lovell Road in Knoxville.
Will earned a Master of Arts in history from the University of Alabama in 2013, and a Bachelor of Arts in history from Wheaton College in Wheaton, Illinois, in 2007.
He currently serves on the boards of the Blount Mansion Association, East Tennessee Historical Society, Thrive Lonsdale, Old Gray Cemetery, East Tennessee Foundation and The Webb School of Knoxville, as well as on the foundation board at Autism Breakthrough, a group that serves adults with autism in the Knoxville community. Will also served as campaign chairman for the Sertoma Center, which serves adults with intellectual disabilities in East Tennessee.