Jimmy Haslam
Chief Executive Officer
James A. "Jimmy" Haslam III serves Pilot Company as chief executive officer.
Headquartered in Knoxville, Tennessee, the company has grown to become one of the leading suppliers of fuel and the largest operator of travel centers in North America. Pilot Company operates a network of more than 900 retail and fueling locations.
A native of Knoxville, Jimmy began his career at Pilot Corporation in 1976. In 1980, he was named vice president of sales, development and operations. At that time, Pilot operated 100 convenience stores with annual fuel sales of about 125 million gallons. Pilot opened its first travel center in 1981, and by 1996 – the same year Jimmy was named president and chief executive officer – the company operated 96 travel centers and 50 convenience stores and its total gallon sales had reached 1.2 billion. Pilot Corporation attained yet another milestone in 2001 when it joined with Marathon Ashland Petroleum LLC to form Pilot Travel Centers LLC.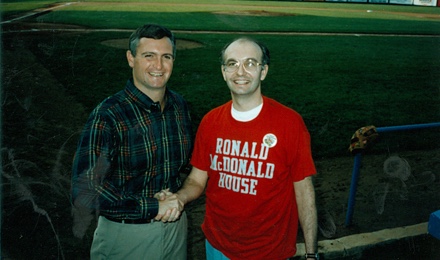 In 2008, Jimmy became a part owner of the Pittsburgh Steelers, marking the first time ownership of the franchise expanded beyond the Rooney and McGinley families. In October 2012, Jimmy sold his interest in the Steelers, and he and Dee Haslam acquired primary ownership of the Cleveland Browns.
Jimmy's civic involvement includes service on the board of directors of Anderson Media Corporation. He also has served on the boards of the United Way of Greater Knoxville, Lakeshore Park in Knoxville and the National Association of Truck Stop Operators (NATSO). In addition, he served as honorary chair of the Boys & Girls Clubs of Cleveland campaign committee and as campaign chair for Knox Area Rescue Ministries and United Way of Greater Knoxville.
In 2006, he served as Tennessee statewide campaign chair for U.S. Sen. Bob Corker and in 2010, he served as statewide finance chairman for Tennessee Gov. Bill Haslam, his brother.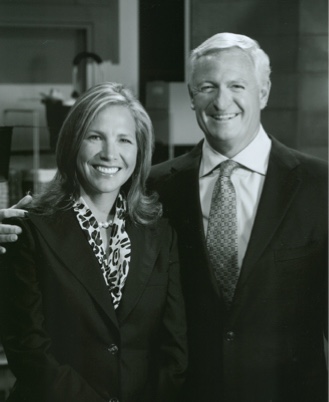 Jimmy was inducted into the Junior Achievement of East Tennessee Business Hall of Fame in 2007, and in 2010, he was named a recipient of the Ernst & Young Entrepreneur Of The Year award for the Southeast region. He received the Distinguished Alumni Award in 2011 from the UT College of Business Administration, now called the Haslam College of Business in honor of his father. In 2013, the University of Tennessee recognized Jimmy with the Distinguished Alumnus Award. He is the co-founder of the Haslam Scholars Program for premier honor students at the University of Tennessee.
Jimmy is married to Susan "Dee" Bagwell Haslam, Co-Owner of Cleveland Browns. They have three adult children, J.B. Haslam, Whitney Haslam Johnson and Cynthia Arnholt, and six grandchildren.